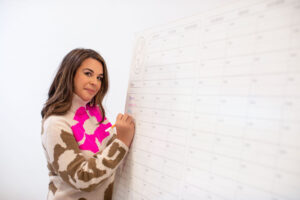 Peace, order, and stability can be yours
Coaching and accountability for ambitious women entrepreneurs like you. Because you're ready to challenge how you show up in your life and your business.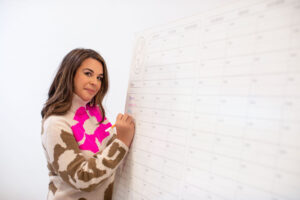 Peace, order, and stability can be yours
Coaching and accountability for ambitious women entrepreneurs like you. Because you're ready to challenge how you show up in your life and your business.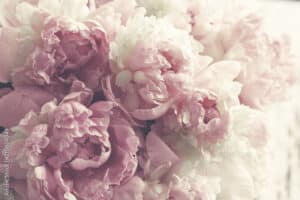 Is Leading Lady right for you?
The remarkable women I work with come from all walks of life and represent a wide range of industries. They also fall into one of two categories.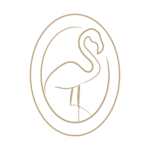 You're still early in your journey
You're an undeniable expert in your field and a relatively new business owner, which is exciting! (But also nerve-wracking.) The first few quarters have gone well. Still, you're struggling to see how the different puzzle pieces fit together and feel more alone than ever.
You're looking for your village.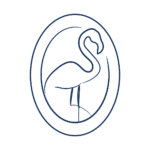 You're a seasoned entrepreneur
Everything is going great! Well, on paper, that is. Somehow, you're working more for your business than your business works for you. Now, you're exhausted. And with a to-do list that never ends, you know your personal life is suffering, too. This isn't how it's supposed to be.
Something needs to change.
Life and business coaching on your terms
Know that no matter where you land as a Leading Lady, you will be nurtured as a whole person.
"I thought I was the only one"
While your challenges may feel as isolating as they are insurmountable, you are not alone. These are a few of the most common problems I help my clients solve
Status
You thought you were great at what you do, but negative client experiences have left you second-guessing yourself. Are you really cut out for this work?
Certainty
Self-doubt is hindering your decision-making. Can you really raise your rates? How do you know what to say "no" to? Are you making the right moves?
Autonomy
You went into business because, like me, you were likely a "horrible employee." Now that you're on your own and able to call the shots … it's lonely.
Relating
No one gets it … or you anymore. You're struggling to connect with friends and family because they simply don't understand what keeps you up at night.
Fairness
You're working so hard, but the deck feels stacked against you. Your content doesn't show up on social media, and others seem to have it all figured out.
Time
You know time is your most precious resource, but you never seem to have enough of it. Where is your time going? Probably not where it should be.
Finances
Financial wellness is a scary topic to talk about. In fact, it can feel shameful to ask for help or to have ambitious financial goals. But it's not.
Visibility
You know you need to show up in your business, but how and where? Is it through social media or networking? What are you allowed to say "no" to?
Self-care
Even though you're in charge, your needs come in last place. You want to prioritize yourself, but somehow self-care is always an expendable line item.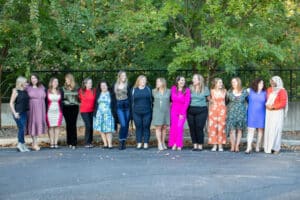 "Women in leadership have always been challenged to make things look smooth and perfect on the outside while they navigate imposter syndrome, overachievement and self-applied pressure on the inside.
What AliceAnne does is bravely and vulnerably pull back the curtain and share her journey of leadership in all areas of life. And that gives us all the courage to shine. Don't miss this one!"

Why choose Leading Lady Coaching
If I were in your shoes, I'd raise my hand at this point and say, "Hold on, AliceAnne, what makes you different? Why should I consider you over other coaches?"
I am you (really)
I see echoes of myself in every woman I coach. I've been the new entrepreneur struggling to figure out how everything works. Today, I'm also the established business owner who has felt crushed, exhausted, and burning the candle at both ends. My experience is why I do what I do.
I'm a business owner
You deserve a business coach who has actually run a successful business of her own — outside of her coaching business. In addition to Leading Lady, I'm also the proud owner of the award-winning Bright Beginning Children's Learning Center, with two locations in Maryland.
I'm a certified coach
"Coach" isn't a label I've chosen. I'm a Certified Professional Coach (CPC), specializing in Leadership and Life-Balance. Like you, I value excellence — particularly in anyone I hire. The guidance, strategies, and frameworks I share with you are sound and rigorously tested. "Doing the work isn't easy, but it really will change your life. It changed mine. I could have lost everything — my husband, my kids, businesses … everything.
But I stood up and said, 'I need to work on me.' It was ugly, and it was hard, but I put in the work. I put in the sweat and tears, but I worked on me and everything else got better. I'm a successful business owner because I did the work.
I love the work that I do. When I get a card in the mail from a client that says, 'This is the best year of business of my life, and I'm so glad I work with you,' I'm like, 'Yes! Yes!' I view it as my obligation to help other women. To show them, 'You have the power to do this, and you don't have to do it alone. I'm right here with you.'"
— AliceAnne Loftus, Owner Leading Lady Coaching