"AliceAnne is a unicorn in the coaching world for female entrepreneurs. In a space where anyone can wake up one morning and call themselves a 'coach,' AliceAnne's unimpeachable authority and expertise are a breath of fresh air.
Not only is she certified to provide the high-touch coaching support her clients need, her frameworks, best practices, and advice are all rooted in her real-world experience as a successful owner of multiple businesses. (It shouldn't be so hard to find a coach who has actually walked the walk, but it is!)
If you're looking for someone to challenge you, stand alongside you as you roll up your sleeves and make meaningful changes, and hold you accountable to building the life you deserve, look no further than AliceAnne. There's no one better."

"Women in leadership have always been challenged to make things look smooth and perfect on the outside while they navigate imposter syndrome, overachievement and self-applied pressure on the inside.
What AliceAnne does is bravely and vulnerably pull back the curtain and share her journey of leadership in all areas of life. And that gives us all the courage to shine. Don't miss this one!"

"I began looking for someone to work with one-on-one, as I was feeling something was missing in my entrepreneurial journey. I began coaching with AliceAnne Loftus in November 2018 and immediately began to learn more about myself and changing my perspective and outlook. As part of my goals, I was also looking for a Masterclass. I wanted a group experience where I could continue to learn about myself, but also share business ideas and success! I found the Leading Ladies Masterclass and began in January 2019.
The experience with both programs has changed my mindset, business outlook, and has helped me define success beyond revenue and profitability. I truly have shifted from managing to leading my staff.
I am able to see the positive in every situation and possibilities! I can't thank AliceAnne enough for her tough conversations, listening ear and her willingness to allow me to work through my challenges with her guidance. I am also thankful for all of the wonderful friendships and relationships I have developed through my Masterclass experience. Life changing!"

"Thanks to the Masterclass, my health and nutrition business is no longer a side hustle but a full time career! I was able to achieve 600% growth within my business within the first year of taking the Masterclass, because of the connections I made and the coaching I received!"

AliceAnne is a wealth of knowledge. Her training sessions efficiently provide practical knowledge that can be applied not only professionally, but personally as well. I recommend any professional looking to grow and challenge themselves schedule a consult with AliceAnne.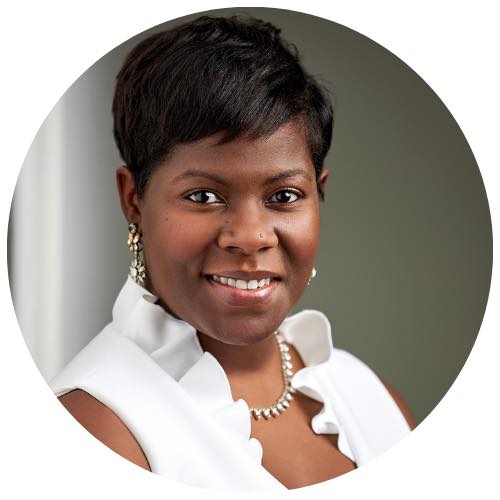 AliceAnne's Masterclass helped me become a more confident leader.Thanks to the support from her and the other class members, I learned how to develop a positive leadership style and have improved the relationship that I have with my team and that they have with each other.